Before I even went to the brunch, my co-worker excitedly told me that it was her favourite brunch of all time. I was surprised to hear that, since I hadn't heard much about Brasserie. She said it was one of the best brunch spreads she has ever tried in Dubai and that any visitor who comes to see her, will always be taken there to experience the institution that is brunch. I was definitely excited after our conversation and curious to see if it lived up to all the raving.
Located just beyond the lobby at Le Royal Meridien Beach Resort and Spa, we walk into the brightly lit restaurant. The light pastel colours and the sun flooding the entire room with light is a great way to start the weekend.
The buffet had an extravagant selection of dishes including an array of fresh seafood delicacies, which were generously loaded with lobster, shrimp, crab and all kinds of smoked fish.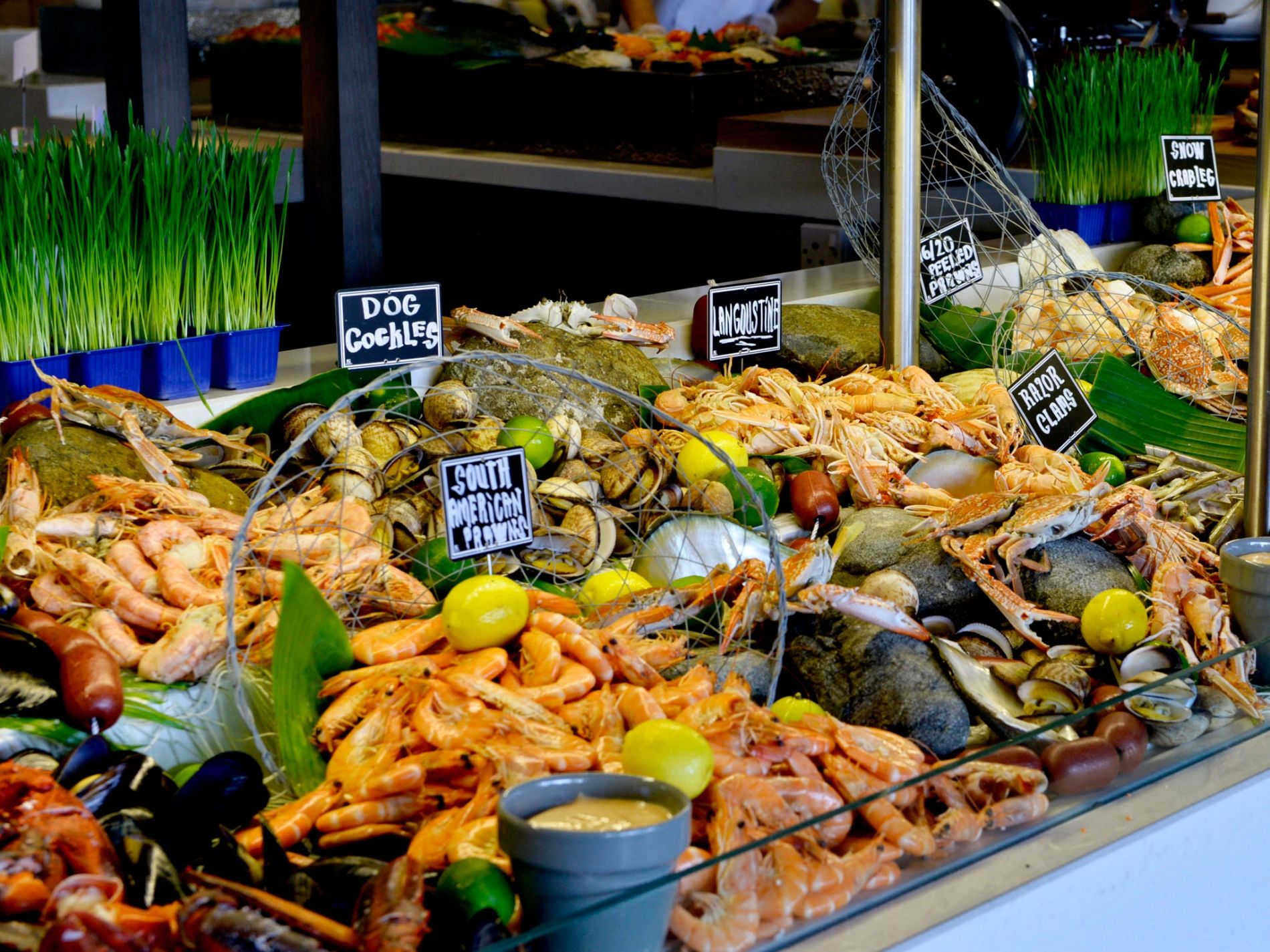 There was also fresh mussels, salmon, seabass and much more. We got to choose our fresh seafood, which was then grilled and brought to our table. We enjoyed some dim sum and delicious sushi too. Brasserie 2.0 even had their very own pizza oven!
My favourite table at the brunch extravaganza was the dessert table. You know how sometimes a brunch will invest in their savoury food and neglect the desserts? At some brunches all you really get to enjoy are stale cakes and some fruit salad? Well at Brasserie 2.0, the dessert was outstanding. Moist cakes, freshly made crepe and unique ice cream flavours were the pride and joy of their dessert offering. It was a high quality selection and unique and well thought out pastries.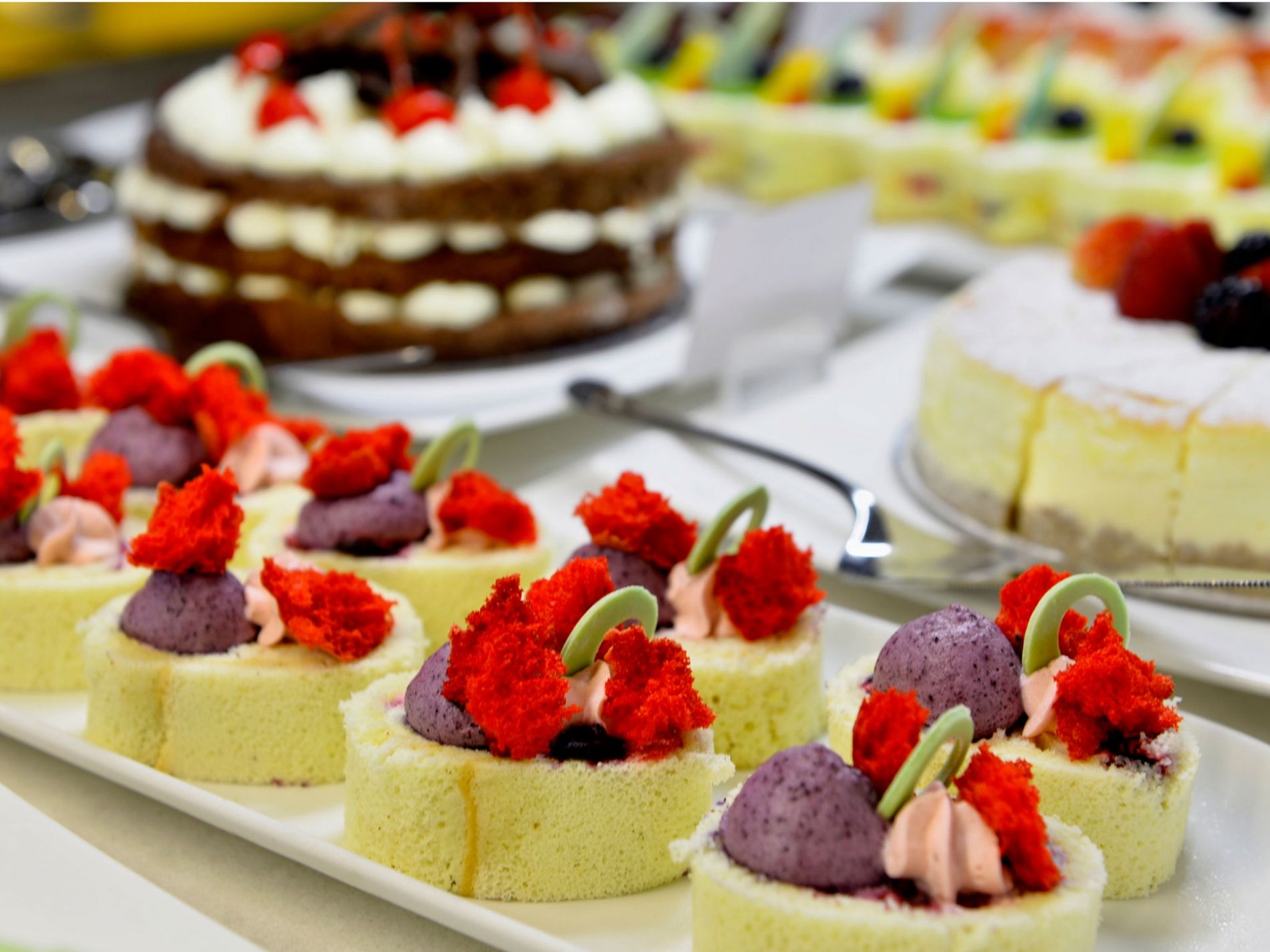 The venue has great views of the Arabian Sea, a stunning garden terrace area, over 10 live cooking stations packed to the rafters with dishes that will really impress you. The live band made the family friendly venue feel more adult and
Location Le Royal Meridien Beach Resort and Spa JBR Cost Dh400 including soft beverages, Dh525 including house beverages and sparkling, Dh725 including bubbly Timings Every Friday from 1:30pm to 4:30pm Contact 04 3165550