Things to do on the weekdays
Try out a free fitness class with your better half
A-Tone Fitness Lounge will be hosting free pair classes open to the public for CROSS-CUITTM, Pilates and swing yoga.
Tread carefully with this one guys. It is Valentine's week after all, and suggesting your better half needs to hit a gym might not work out very well. However, if you're one of those fitness-fanatic couples, or just a pair of friends looking for something fun to do this week, register for a spot. Quick!
The class schedule is as follows, and call the studio on 04 3388908 to register for your free class: 4:30 pm to 5:15 pm; 5:30 pm to 6:15 pm; 7:00 pm to 7:45 pm; 8:00 pm to 8:45 pm
Location: 702, Prime Tower/Blom Bank France Tower, Business Bay Date: Wednesday 8, Time: Between 4:30pm and 8:45pm. Call: 04 3388908
---
Meat up and try a new food truck
Sir Loin & Sons, is a gourmet 'meatery' offering a gourmet range of innovative, meat inspired dishes. They have just announced a new location on Kite Beach Jumeirah. The concept is the brainchild of disruptive new food truck group Food Truck Co. So head down to Kite Beach every day of the week and enjoy some delicious meaty dishes.
Location Kite Beach Dubai Cost various
---
Salsa the night away with Havana Mondays
Havana Mondays at Catch Dubai are back for, but this time with an eclectic mix of Cuban and Latin American. The successful concept pop up, promises to elevate this already popular destination to a unique level of soul and sophistication. Head down to catch this week for a Monday night filled with the best of salsa, funk and urban music, drawing inspirations from the decadent Barrios of Cuba, Puerto Rico and Black America of the first half of the twentieth century.
Location Fairmont Dubai, Shaikh Zayed Road Cost free entrance Timings Every Monday from 7pm onwards Contact 04 3571755
---
Little Birds Tuesday
Ting Irie is going up on a Tuesday! Ladies can head over there for some mid-week fun. When the sun sets, our favourite Jamaican hotspot will be heating up with reggae tunes and popular hits that will have you jammin' all night. Ladies can enjoy three complementary beverages, paired with their finger lickin' food at 30 per cent off!
Location Souk Al Manzil, Downtown Dubai, Shaikh Mohammad Bin Rashid Boulevard Cost Free beverages and 30 per cent off food Timings Every Tuesday from 7pm to 11pm Contact 04 5575601
---
Lock in a quiz night on Wednesday
There's a brand new quiz in town. Head down to the Double Decker after work for the first-ever 'Keef's Quiz', hosted by one of the most hilarious and energetic guy we know!
Loads of prizes are up for grabs and this includes 4 Friday brunch vouchers. What's more, the venue will be testing out their brand new pizza oven on the participating teams. Happy hour is from noon to 8 so get there early and get your orders in!
Location: Double Decker Pub, Al Murooj Rotana Hotel, Dubai Timings From 8pm Call 056 454 8106 to book a table. Teams of up to six players are allowed.
---
A unique show at Cirque
It's your last chance to watch the Guinness World Record holder Gordo Gambsy perform at Cirque. We believe this will be one of the weirdest most unique shows at the club. Gabsy holds the record for:
- Most cigar box swallowed end to end in 30 seconds
- Most weight pulled by tongue (world's strongest tongue)
- Most concrete blocks smashed on the stomach, while lying on a bed of nails in one minute
- Most swords swallowed
- Most fire clubs juggled while swallowing a sword
- Most apples cut with a chainsaw in mouth in 1 minute
- Furthest distance to throw and catch a running chainsaw
- Longest time to balance a lawnmower on the chin
Location Fairmont Shaikh Zayed Road Cost free Timings Nightly until January 8 from 10pm to 3am
---
Custom Chocolate Making Experience
Chocolate enthusiasts can head down to Boutique Le Chocolat, the UAE's first and only multi-brand retail experience based on chocolate, to indulge in a unique and customized chocolate making experience. boutiquelechocolat.com
Emirates to the World
An exhibition dedicated to the Emirate's postal history from 1909 to unification. At Etihad Museum, Union House, Dubai and runs until April 30 with many related events and activities. Open daily from 10am to 8pm. Admission fees range from Dh25 for ages 25 and above, Dh20 per person for group bookings and Dh10 for ages 5 to 24, free for children under the age of five. dubaiculture.gov.ae
Free Yoga
Kick-off your day by stretching, bending and breathing to a better you. Bring a mat, towel and water, yoga is free. Every Monday, Wednesday, Friday and Saturday, 7am, at South Lawns, The Beach. First come, first served. thebeach.ae
Sharjah Light Festival
Eye-opening displays of colour, images and lights inspired by beauty, science, creativity and knowledge at various locations in Sharjah, until February 11. The highlight of the festival will be the parade by Oposito, starting every day at 8.58pm on Khaleed Lagoon Corniche and arriving at Al Majaz Amphitheatre around 9.45pm. sharjahlightfestival.ae
---
Grab some pub grub
Hemmingway's Abu Dhabi has launched Express Pub Lunch, where you can come in for a quick lunch. Try a selection of their pub lunch with a soft drink or water for just Dh60 per person.
Location Hilton Abu Dhabi Hotel Cost Dh60 Timings Lunch is served from Sunday to Thursday from 12pm to 3.30pm Contact 02 6924567
---
Try a new high tea
Cafe Bateel International is making a foray into the world of gourmet tea with the introduction of its very own Afternoon Tea to be served in selected Cafe Bateel locations. Bateel's Afternoon Tea is served on a three-tiered silver tray filled with delicious bites, accompanied by your choice of tea blend. If you love the teas, you could even buy yourself one of their gourmet teas in the Bateel Boutiques.
Location Available in Cafe Bateel outlets in Arabian Ranches, JBR 'The Walk' and DIFC Cost Dh98 per person
---
Weekend
Blue Marlin Ibiza's Fire Festival
Come out and watch your inner flames awaken by sound vibrations and collective bliss whilst fire performers heat up the skies. DJ's ANNA and Rony Seikaly's will be performing their underground signature sounds to keep the party burning up all night.
Location Sheikh Zayed Road, Ghantoot, Exit 399 in Golden Tulip Al Jazira Hotels and Resort, Abu Dhabi, Cost Free entrance, Dh250 minimum spend on sun loungers and beach beds Timings Friday from 1pm to 11pm Contact 056 1133400
---
Try a new brunch
Legends restaurant at Dubai Creek Golf & Yacht Club is the place to be on Fridays with its delicious brunch offer that includes something for everyone. Legends will be putting on a culinary show with one of their chilled out and relaxed brunches. Guests can soak up the sounds of jazz whilst tucking into the endless buffet selection on offer for starter and dessert, and sitting back for the main course.
Location Baniyas Road, Port Saeed Cost Dh285 for food and soft beverages, Dh395 with selected beverages, Dh450 with sparkling beverages, Dh650 with premium sparkling beverages Timings Every Friday from 12pm to 3.30pm or from 7pm to 10.30pm Contact 04 2956000
---
Hip Hop Karaoke
We all have it in us, a little gangster waiting to be unleashed. After its recent success in Dubai, Hip-Hop Karaoke is making itself at home at Tribeca, Kitchen + Bar. Having launched last weekend, Karaoke nights will take place every Friday night after that. When you're all brunched out, head on over to the popular New York styled urban bar and unleash the inner Missy, Minaj and Snoop Doggy Dog.
Location JA Hotel JBR Cost Entry is free Timings Every Friday from 7pm onwards Contact 04 8145923
---
Feast at Truckers DXB
Head down to Truckers DXB and discover luscious green playgrounds with 15 food trucks parked and serving deliciously home-grown food, house beverages, live performances, and the Truckers Market featuring 25 local vendors selling quirky handmade crafts and jewellery. While the adults are relaxing, the little ones can run freely on the grass and take part in activities tailored for kids. Some of the food trucks that are participating are: Calle Tacos, Copperwood, Toasted, The Shebi, Sir Loin & Sons, Yumtingz, Gobai, among others. This week they will be parked at the Emirates Golf Club. Food Truck JAM is open to families of all ages
Location Emirates Golf Club Cost Free entrance Timings Saturday February 11 from 5pm to 11pm
---
Jazz at the Bistrot
Extend your weekend to include the best Jazz night in town at Bistrot Bagatelle. The evening will feature the popular a La Carte menu; French classics enlivened with innovative flavour combinations, signature cocktails, an impressive wine list and a four-piece jazz band. Bistrot Bagatelle's Jazz at the Bistrot will be here to stay every Saturday with special guests to feature throughout the season.
Location First floor of The Fairmont Hotel on Sheikh Zayed Road, Trade Centre Area Cost A la carte Timing Every Saturday from 8pm onwards Contact 04 3545035
---
Catch Clean Bandit live at Nasimi
Clean Bandit together with Showtek (Believer w/ Major Lazer, Booyah, Bad Feat David Guetta); Wankelmut (My Head is a Jungle, One Day); XIIAM and David De Luca will be at Solis DXB! What's that? It's Dubai's latest beach festival – a brand new beach concept that focuses on live music and EDM genres.
Location: Nasimi Beach, The Atlantis - Palm Jumeirah, Dubai Tickets: General Admission (Early Bird) Dh150 ( Limited Quantity); General Admission (Regular) Dh250; VIP Dh300 includes (VIP bar service with cash bar, Charging stations, Front row viewing experience, Elevated viewing platforms, separate entrance) Entry: +21 Contact 56 6756834 Email support@tixbox.com
---
Our pick for Sunday: Live Music Series
Hard Rock Cafe Dubai hosts free, live music happening every night of the week, featuring not one, but five resident Dubai bands. On Sundays: The Dirty Suits play cool, alternative rock. Call 04-2328900. hardrock.com/dubai
---
Watch the Super Bowl!
In Abu Dhabi:
The New England Patriots take on the Atlanta Falcons, at the NRG Stadium in Houston, Texas. Watch the live action in the wee hours from 3.30am (Monday) at Cooper's, Park Rotana (02-6573333). Stars 'n' Bars Yas Island will also be screening the game, play the Box Pool free (first 100 customers) until 2.30am. Call 02-5650101
In Dubai:
Late night specials as the NFL fever sweeps in, whether you're a die-hard team player or hanging out for Lady Gaga's halftime spectacular and the years' most brilliant advertisements, the kick-off is at 3.30am (Monday). Watch it the American way, with plenty of wings, burgers and beverages at Original Wings and Rings, DIFC (04-3596900). Perry & Blackwelder, Madinat Jumeirah (04-4323232) are staying open throughout the night and serving a kick off breakfast menu and unlimited coffee.
Claw BBQ, Souq Al Bahar opens its doors at 3am (Monday), minimum spend of Dh150 and pre-booking must at 04-4322300.
---
Cubs Cricket camp
Register your child for mid-term cricket camp for children aged 3-6 and warrior's camp for children aged 7–12 years old, from February 12– 16, at ICC Academy, Dubai Sports City. Dh500. ICCAcademy.net
Go car-free and dine for free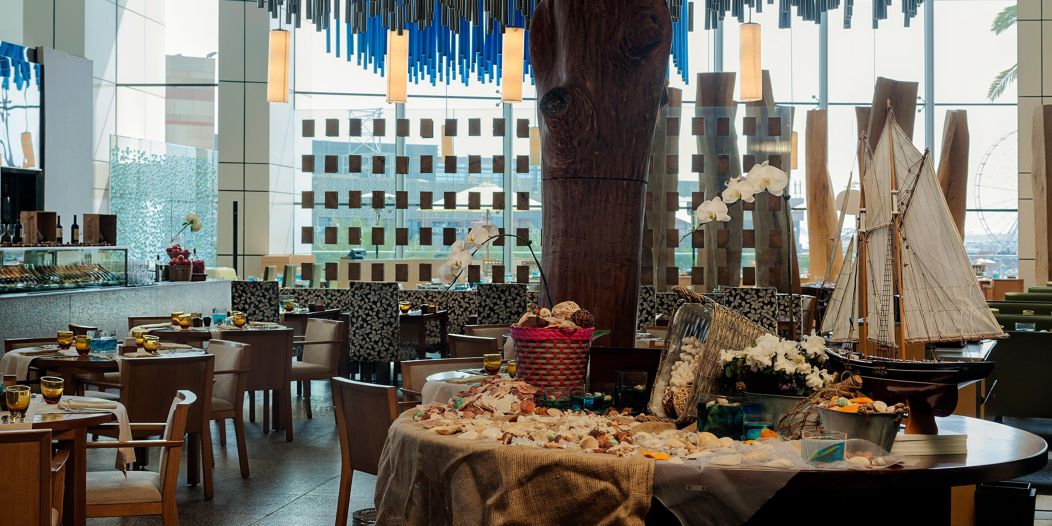 Dubai's eighth annual car-free day is happening today, Sunday February 5, and the Inter Continental Dubai Festival City will be supporting the initiative with an offering of free dining at its main restaurant. The first 10 guests to travel to the hotel solely by public transport on February 5 (and who can prove the journey with travel receipts), will receive a complimentary buffet dinner in Anise! Nothing like food to motivate us.
Location InterContinental Dubai Festival City Offer Cost Free Timings Sunday, February 5 from 6.30am to 11.30pm Contact 04 7011127
Sharjah Light Festival
Eye-opening displays of colour, images and lights inspired by beauty, science, creativity and knowledge at various locations in Sharjah, until February 11. The highlight of the festival will be the parade by Oposito, starting every day at 8.58pm on Khaleed Lagoon Corniche and arriving at Al Majaz Amphitheatre around 9.45pm. sharjahlightfestival.ae
Going out:
We Run The World
Ladies Night with DJ Lins, keep the party jumping late into the night as #WRTW is hosted across two venues: The Dek on 8 and ON42 at the Media One Hotel, Dubai Media City, and offering up to six free beverages for women, every Sunday from 6pm until late. Free entrance. facebook.com/footprintinternational
NY NY Sundays
Modern deep house music with old school vocals with DJs Roberto Mermand and Marshall, at Provocateur Dubai, Four Seasons Hotel. Doors open at 11pm.
The List
World premiere launch of Aristocrat, a high end lifestyle brand creating footwear at the urban night with music by Mr ShefCodes, DJ Brooklyn and Mr Levier, at Billionaire Mansion, Taj Hotel Dubai. Doors open at 8pm. Call 050-2261662
Prohibited Sundays
Music for the soul with DJ Mo Ee at Inka, Sofitel Dubai Downtown. Call 04-3469295
Boombox
Take a trip back to the best music of all time, DJs Flippside and Mr Shef Codes are going to funk you up, at VIP Room, JW Marriott Marquis, Business Bay. Doors open at 11pm. Call 052-8818888
Soul City Sunday
Jae Franklin, Afro Nation and Moky Ezra putting soul back into the city with entertainment centered around rhythm, blues, jazz, gospel and soul, every Sunday at Iris Dubai, The Oberoi Hotel, from 9.30pm. Call 056-9511442
---
Our pick for Monday
The Fridge Concert Series
Concert Series 22 featuring Nebo Music performing smooth jazz with poetry, opening performance by Dale Nichols, at The Fridge Dubai, Alserkal Avenue, Al Quoz. Tickets Dh50 via platinumlist.net and on the door. Concert at 8pm. thefridgedubai.com
---
2 for 1 Mondays in Abu Dhabi
Enjoy two for one on a vast selection of starters, salads, pizzas, pastas, and desserts from the special menu, starting from 6pm. House beverages are included in the deal. Live music with Uptown starting from 7.45pm. At Jazz PizzaExpress, World Trade Center Mall.
Man-Day in Dubai
Rajdhani Restaurant Karama is offering gents a buy-one-get-one offer on their special thali's (set meal), for lunch and dinner today. Tomorrow, is Tuesday Thali, unlimited thali for Dh22. Call 04-3347977
One for the ladies…
Women get discounts on the lounge menu and three free beverages from 8pm until midnight. Danny on the sax with DJ ExOn spinning the decks to the latest commercial and dance music. At Mint Leaf of London, Emirates Financial Towers. Dh25 offer on select beverages for gents, all night. Call 04-7060900
...one for the guys…
A gent's night where men can order an oyster blade steak, chips and three beverages for Dh250, every Monday at Weslodge Saloon, JW Marriott Marquis Hotel. Call 04-5601700.
…and one for both.
Pure RnB and hiphop music with MC Twisted, MC Lord Akuma and DJ Crimelex, at Spree The Club, Royal Ascot Hotel. Every Monday free entry and beverages for women. Free entry for couples until midnight, Dh50 for men. Call 056-2859555
— Compiled by Wilbur Pereira