Food: FREE bites to eat
For all you fried chicken lovers, KFC will be unveiling something special this weekend down at Kite Beach, giving your Saturday beach day a bit of a twist! With delicious free food, and other entertainment, we have also been tipped off that Colonel Sanders will be there himself, so head down between 1pm to3pm to get in on the action!
Location Kite Beach, Jumeirah 1 – In front of Parking 2 Cost Free Timings Saturday 28 April from 1pm to 3pm
---
Health: FREE healthy community event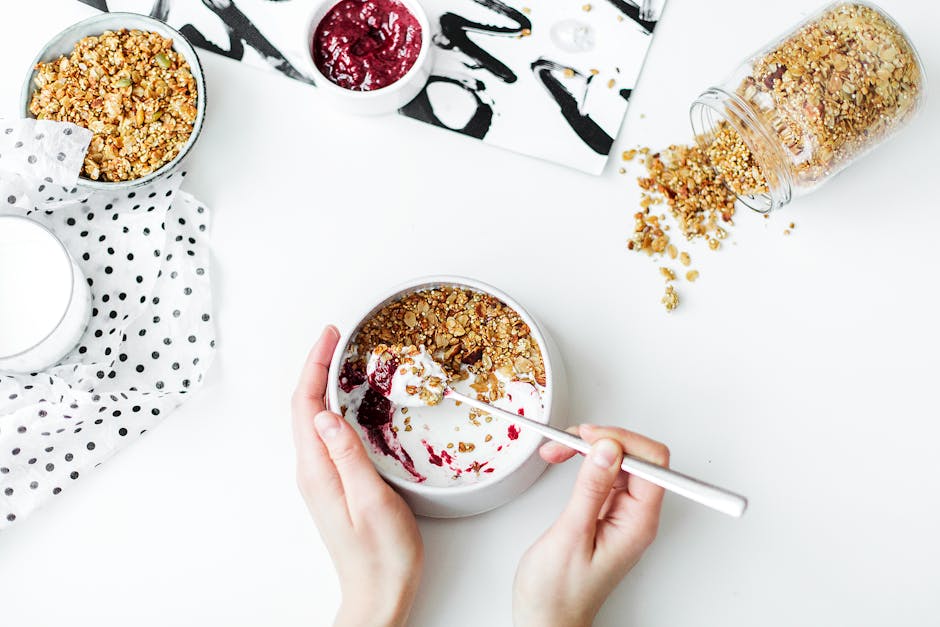 Dubai Outlet Mall is hosting a health and wellness event this weekend. The event which is taking place for the 8th year is a free community event and will be a platform for Dubai Outlet Mall to support you on health-related queries while providing holistic advice on health management and wellness treatments for. Dubai Outlet Mall in collaboration with Aster Healthcare and Dr. Batras among others will offer complimentary health screenings such as blood pressure, diabetes, hypertension, vision, hearing, dental check-up and overall body analysis in addition to other beauty, hair, skin and nutritional consultations. Major fitness brands like Gold's Gym will also demonstrate fitness workout demonstrations. Ayurveda consultation will also be available, as well as eye screening tests.
Location Dubai Outlet Mall Cost Free Timings April 26 to 28 from 2pm to 10pm
---
Relax: FREE Hiltonia Beach Club pool day
Hiltonia Beach Club is set to mark its 30 anniversary by hosting an open day this Saturday. Join the celebration and gain free access to the longest private beach at the Abu Dhabi Corniche. Enjoy a day by the pool and beach access and a range of free fitness classes with personal trainers to guide thyou through the sessions. Activities available on the day include Cardio Attack, Go Max, Step, Yoga, swimming, Kids Games and more.
Location Cornice, Abu Dhabi Cost Free Timings Saturday April 28 all day
---
Cool down: FREE Costa Frostinos
Costa Coffee UAE is launching a series of weekly giveaways to encourage customers to try something new and cool while temperatures soar this summer. Starting at 3pm on Thursday April 26, Costa will offer a free flavoured Frostino and will continue to do so every Thursday throughout the summer, offering different flavoured Frostinos to customers between the hours of 3pm to 10pm.
The kick off flavour will be Costa's new Red Velvet Frostino, enriched with flavours to satisfy all the sweet afternoon cravings. The Red Velvet Frostino blends a mixture of milk, red velvet sauce and strawberry puree and is topped with fresh whipped cream.
Location available in all domestic COSTA stores in the region Cost Free Timings Thursday April 26 from 3pm to 10pm
---
Celebrate pretzel day
With National Pretzel Day taking place on Thursday, Black Tap, at both Jumeirah Al Naseem and Rixos Premium JBR is celebrating this somewhat over-looked day, because after all, who doesn't love pretzels? The combination of salty and sweet is hard to beat, so Black Tap has created a Sweet n' Salty shakre featuring a chocolate frosted rim, covered in chocolate gems and peanut butter cups topped with a sugar daddy, pretzel rods, chocolate covered pretzels and whipped cream and finally, some chocolate drizzle to top it all off.
Location Jumeirah Al Naseem and Rixos Premium, JBR Cost Dh69
Eat: It's pie season at Clinton Street
The American, all day dining restaurant and bakery, is offering homemade pies for all occasions. Made in house using organic ingredients, choose from their traditional pies: Pumpkin, Apple, Cherry, Peach or Key Lime - to take to your next gathering.All pies are boxed and wrapped, and require 4 hours notice.
Locations Burj Views and City Walk Cost Choice of 3 traditional pies: Dh170, Choice of 4 traditional pies: Dh220, Choice of 6 traditional pies: Dh320 or compliment your choice and swap a traditional pie for one of the premium pies: Banana Choc Cream, Blueberry or Peanut Butter Ice Box for an additional Dh20, Maple Pecan for an additional Dh40 Contact 04 4281331 (Burj Views), 04 3440705 (City Walk)
---
Party: Urban Jungle
The Urban Jungle Brings Studio 54 DJ to Dubai, as the original Studio 54 DJ, Kenny Carpenter from New York, headlines the second edition of the Urban Jungle Party. The Square announces legendary Studio 54 resident DJ Kenny Carpenter as the headline act for the Urban Jungle Party on Thursday night. Following up on the successful launch of the series in early March and in celebration of the official Anniversary of Studio 54, head down there to relive the tunes of this iconic New York club.
Location City Walk Cost Free entry or a beverage package for Dh295 Timings Thursday April 26
---
Food: Asian Street Eats
The brand new dining concept serves the best in Asian street food, from classic dishes such as the chicken yakitori, vegetable kimbab's, Indonesian Nasi Goreng and so much more. The items are available on the menu for a special fixed price. The event takes place every Thursday. Once there you can enjoy views of the sunsets by the Arabian Gulf and Palm Jumeirah.
Location Pure Sky Lounge, 35th Floor Hilton Dubai The Walk Cost Dh150 per person Timings Every Thursday from 8pm to 11pm
---
Party: Analog Room groove
Analog Room promises a great night out for underground music lovers every Thursday. This weekend international DJ Siamak Amidi aka Skin, brings his A-game to the decks, keeping the crowd on their feet all night long. Dubai based DJ, Todd will be taking over the stage shortly after. His DJ sets and productions are always all encompassing, as he incorporates an eclectic mix of deep - house, techno, garage, electro, RnB and nu-disco, which is sure to keep the crowd moving till the clock strikes 3am.
Location Industrial Avenue, Westin Dubai Marina Cost Dh100 per person, Ladies are Free till 11pm Timings Thursday April 26 from 10pm to 3am
---
Staycation: TRYP by Wyndham

Make the most of your Spring Break when you book a stay at TRYP by Wyndham Dubai. Book a night stay at any TRYP, and get a complimentary voucher worth Dh50 to be redeemed at the dining spot "Local", open to diners all through the day. Our
Location TRYP by Wyndham Cost Starting from Dh325 Contact 04 2476666
---
Family Time: The big BBQ social
Round up the whole family, fur-babies included, for a day of fun in the sun this Friday, as the smoky smell of BBQ fills the air at The Secret Garden, Jumeirah Creekside Hotel (next to the Irish village). Whether you like your meat pulled or rubbed, everyone is welcome to fire up their own style of BBQ
Location The Secret Garden Cost Dh120 for adults, Dh150 at the door and Dh50 for under 21 (Dh60 at the door), while kids under 6 can enter for free Timings Doors open from 2pm till late Tickets from Platinumlist.com cost
---
Food: The Roost Rotisserie
The Roost Rotisserie, a homegrown concept, has officially opened its doors to Dubai. The friendly, down-to-earth restaurant serves the honest taste of homemade food. Located at the new strip API 1000 Complex, Al Wasl Road in Al Manara, Jumeirah, the family-friendly restaurant offers a great menu that is completely hormone-free and antibiotic-free, using the freshest from-the-farm ingredient. The menu also showcases a variety of dishes that include succulent rotisserie chicken, available to order in different sizes
Location l Wasl Road and Al Thanya Street Cost various Timings Saturday to Wednesday from 12pm to 10pm and Friday and Saturday from 12pm to 12am
---