As a 26 year old, I am being told that I need to start thinking about which anti-aging creams to use on my skin. Most of the time looking young has a lot to do with our DNA. If you are on the unlucky end of the spectrum, there's things you can do to tackle aging. Sadly, we cannot change our genetic makeup. But we can do the best we can to ensure that we age gracefully, without any extreme measures such as Botox injections or surgical operations. Here is your guide to younger looking skin:
---
1. Throw some shade
We're frankly tired of hearing this one ourselves, but we can't deny how essential this point is in order to keep your skin looking great. Don't expose your face to the sun. The UV rays in the sun slowly breaks down the collagen in your skin (it's what keeps it stretchy and young). So your weekend tanning sessions means you're doing the worst thing you could possibly do to your face. Stay out of the sun, put sunscreen on before you leave the house, even when the sky is cloudy and put your sunglasses on when you're driving.
---
2. Forget superfoods
Don't limit your intake of healthy food to just superfoods, there are a thousand different vegetables out there and the trick to looking good, is feeding yourself a bigger variety of fruits and veggies. Stop over-salting, over-sugaring, over-oiling and over-cooking your food. Eat it as fresh as you possibly can and as much of the green stuff as you want.
---
3. Cleanse regularly
Make sure that before bed every night, you take some time to really clean your skin. Like we said earlier, the air in our atmosphere, especially in such a car populated country like the UAE is full of pollutants that block your skins pores. Wash all the grime off at the end of the day. Our favourite product is the Bioderma Sébium Gel moussant, a great purifying gel that gently cleanses and prevents blemishes from the cleansing stage.
---
4. The magic of going Makeup free
This is a tough one for most women. Alicia Keys is a pioneer in going make up free in public appearances on television and in photographs and we love her for it. Two years ago, my mother challenged me to stop wearing make up on my face. I accepted this challenge and it was the best decision I ever made. I saved time, money and gained self confidence in my own natural skin. Expect the first month of going makeup free to be tough. You will want to hide your 'imperfections' but stay strong and you will get used to your beautiful face without it. It's been two years since I've used foundation, tinted moisturizer, bronzer or blush. I do wear mascara and eyeliner, which does not damage your skin. Instead of spending money on make up, use that money to buy good quality creams that keep your skin looking good.
---
5. Face massage anyone?
Massages really increase the blood flow in your face and makes your skin look beautiful and fresh. While moisturizing before bed, give yourself a little massage. Not only does it plumpen your skin, it also rubs the product in even better, making it more effective.
---
6. Beauty sleep is no joke
You have to sleep no less than 7 hours a night, so that your skin can regenerate in the night. We won't even begin to talk about how bad it is for your health if you were to sleep for less than 6 hours, because… honestly… it's pretty bad. Make sure you go to bed early, so that you can allow your body and skin to rest throughout the night.
---
7. Water baby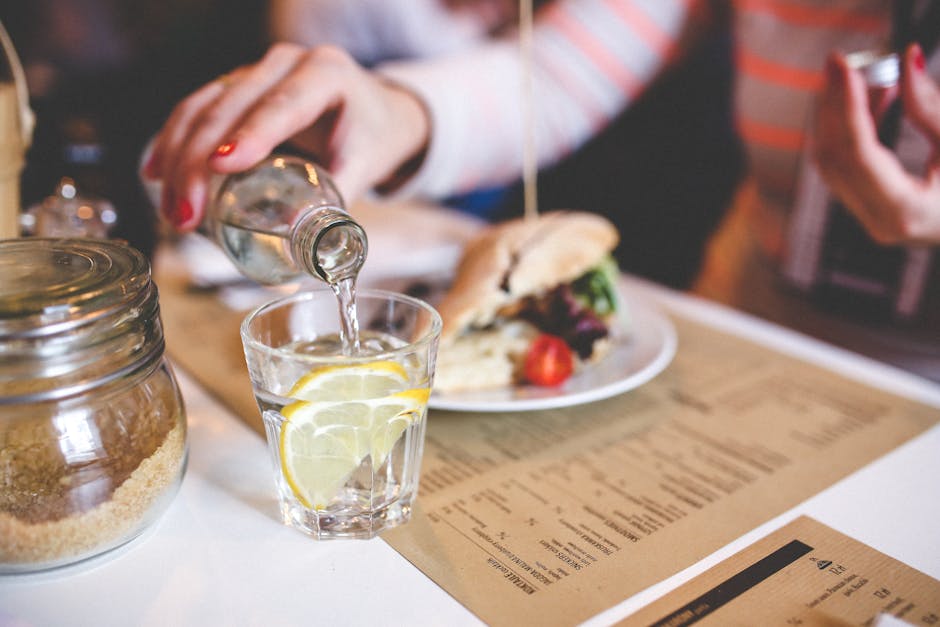 Most of us are lucky enough to live in homes that have running water as well as water coolers in the office. Our body needs a certain amount of water a day to ensure that our organs function well. The last organ to reap the benefits of water, is our skin. Make sure you drink over 2 litres (four small Masafi bottles) of water in order for the benefits to get to your skin.
---
8. Chemistry
Don't put just any moisturising creams on your face; you need to actually invest is the ones that can reverse or prevent aging. The most effective ingredients in creams are: Vitamin C, Vitamin E, Retinol, Niacinamide, Hyaluronic Acid and of course Antioxidants.
---
9. Make personality changes
Studies have shown that people who look younger as they get older are ones who have these three characteristics. They smile more in their daily life, they deal with stress in a fun way like shopping, or getting their nails done with friends and finally they forgive others easily. Emulate these changes into your lifestyle and you might just notice a difference. Believe in your heart that you are young and fun, and it will show on your face for years to come.
---