It's the last week of Ramadan! Make the most out of the final days of Ramadan by checking out the Ramadan Night Markets, or a couple more Iftars before it's too late - here's our list of 150 of them! Make sure you check out our Ramadan page for everything you need to know. There's a lot to do other than or after Iftar in the UAE as well. Read our guide for more.
Explore art and culture
---
Learn about the history of Dubai at the Al Oqaili Museum
Built in 1923, this museum used to be the home of Emirati poet Mubarak Al Oqaili. Built on two stories the ground floor contains information on his life, poems and other manuscripts while the second floor displays his cultural and social life. In 2010 the house was renovated using the original building materials and construction techniques to preserve the life and work of one of the great poets of UAE. Make sure you check out Al Oqaili's handwritten poetry.
Location Bani Yas, near the Spice Souq, Deira Cost Free Timings Sunday to Thursday 8am to 2pm Contact 04 234238
---
After Iftar: Al Serkal Lates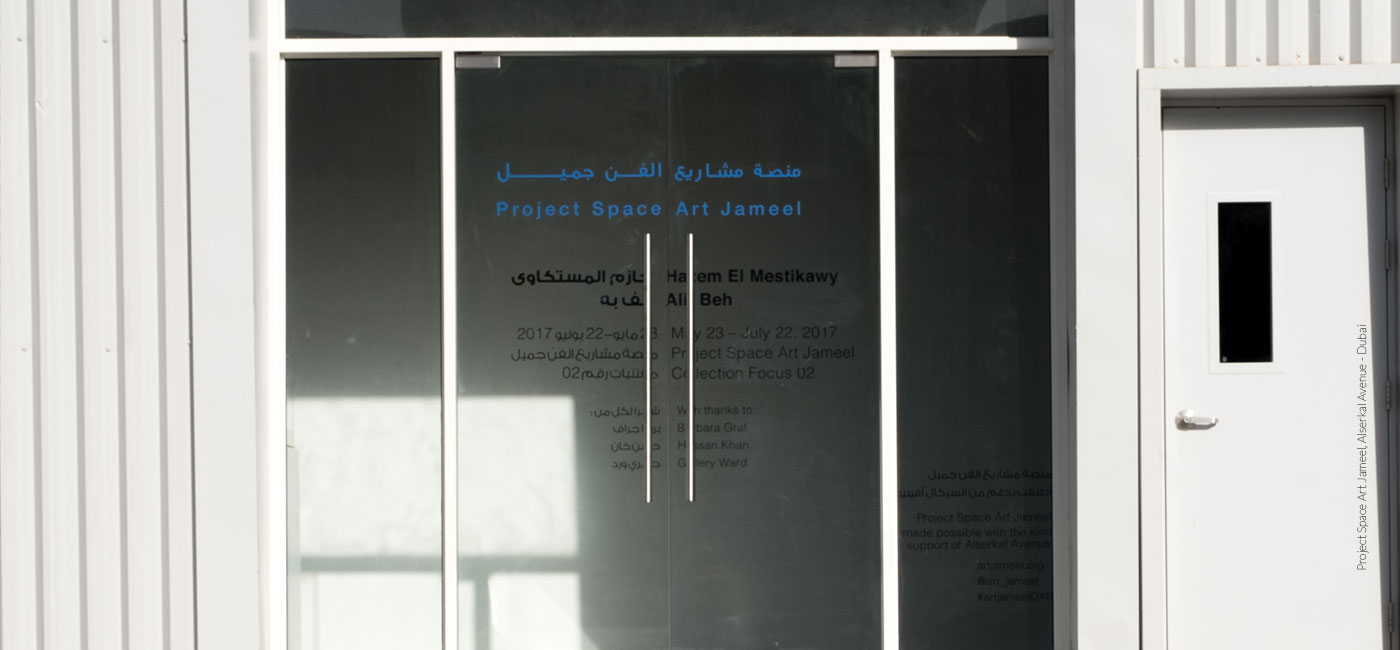 Alserkal Lates are being brought back this Ramadan. Every Wednesday during the month of Ramadan, the galleries and creative concepts will be open from 8pm to 11pm. They will also be conducting tours starting from Nadi Al Quoz at 8.30pm and 9.30pm, so head over and celebrate the spirit of togetherness this Ramadan in the most artsy way possible.
Tip: Make sure you stop by Project Space Art Jameel to check out their latest exhibition by Egyptian artist Hazem El-Mestikawy.
Location Al Serkal Avenue, Al Qouz Cost free Timings May 31 and every Wednesday from 8pm to 11pm
---
Check out a great exhibition
Sofitel Dubai Jumeirah Beach is hosting the "Beauty in Shadows" exhibition until the end of August, featuring art from Jordanian sculptors Bassam Al Selawi and Maysoon Masalha.
With new pieces and a focus on recycled materials, "Beauty in Shadows" is effectively two exhibitions in one. The artists are known for their shadow sculptures, crafted utilising modern techniques combined with Arabic calligraphy. When lit from a certain angle the pieces cast shadow images against the wall brining a completely new dimension to the work.
Location Sofitel Dubai Jumeirah Beach, JBR Cost Free Timings open 24 hours a day Contact 04 4484733
---
After Iftar: Check out Cerealism Dxb
A pop-up concept that's only available during Ramadan in a neighbourhood Jumeirah sweet shop called Dum Dum Donutterie. The offering includes different types of cereal infused ice cream and shakes, that taste exactly like the cereals you knew and loved growing up. We personally devoured the Cinnamon Toast Crunch flavour. Stocks run out towards the end of the night, so make sure you head there early enough to try some amazing ice cream.
Location Dum Dum Donutterie, Blue Reef Building, Jumeirah Beach Road, Umm Suqeim, Dubai Cost various Timings Daily from 8pm till stocks last Contact 04 5597841
---
Get a free health check up
The RAK Hospital's Diabetes Centre, Jumeirah, is offering free health checks for residents during Ramadan. The centre is providing residents free guidance on health matters related to diabetes, cardiac and eye health, diet, nutrition and wellness. The health checks, scheduled from 10am-3pm every day are extremely helpful for people wanting to monitor their health mid way through the fasting regimen. The programme includes free checks such as ECG, random blood sugar test, BMI, eye check-up, and complimentary cardiologist and ophthalmologist consultation.
Location The RAK Hospital's Diabetes Centre, Jumeirah Cost free Timings Daily from 10am to 3pm Contact 04 3801104
---
Good deed of the week: Every Dirham Counts
A group of UAE-based professionals have launched a community initiative called 'Every Dirham Counts' in support of the Emirates Red Crescents 'For Your Sake Somalia' Campaign. The main activity for the campaign is an Iftar at Radisson Blu Hotel, Dubai Deira Creek on June 18 and tickets will be sold for Dh200. Iftar attendees will hear about the situation currently in Somalia from confirmed guest speakers. Proceeds from your iftar ticket will go to support the starving people in Somalia. Buy your ticket today! http://projectpurpose.ae/events/everydirhamcounts
Location Radisson Blu Hotel, Dubai Deira Creek Cost Dh200 Timings Sunday June 18
Iftars to try this week:
---
Try a budget iftar with Punjabi by Nature (Under Dh60!)
The Punjabi-cuisine restaurant is offering an Iftar buffet throughout the month of Ramadan. The menu includes dishes like papdi chaat and Bhatti da murgh for starters, main courses like chicken tikka and fish curry and desserts like mango shrikand and gulab jamun.
Location Oud Metha Cost Dh59 per person Timings Daily from sunset onwards Contact 04 3966044
---
Try an alternative iftar at Sho Cho Abu Dhabi
Japanese Restaurant Sho Cho will be putting their own original spin on Ramadan at Abu Dhabi's Qarayat al Beri overlooking the gulf coast and the souk's private yacht marina. Those looking for a different take on the usual Iftar buffet feasts can enjoy a beautifully presented bento box from a choice of two set menu options. Choices include miso soup, Sho Cho salads, signature appetizers, tempura, sushi, sashimi, and array of pan Asian inspired main dishes and ice cream or sorbet to end on a sweet note.
Location Qarayat al Beri, Abu Dhabi Cost from Dh105 to Dh125 per Bento Box Timings Daily from sunset to 1am Contact 02 5581117
---
Live an authentic Arabic experience at Qasr Al Sultan
To honour this special time of the year, Qasr Al Sultan presents an unforgettable experience that truly reflects Arabian Culture. Offering a unique food bazaar, live cooking stations, kid's activities and visit to Dukan Zaman, families can enjoy a full Ramadan Arabian experience whilst enjoying selected Ramadan entertainment for Iftar and Suhoor.
Location Jebel Ali Cost Dh195 per person Children up to 5 years enjoy complimentary Iftar and Suhoor, 50 per cent discount for children from 6 to 12 years old Timings Daily from sunset to 9pm
Try something new at The Victorian
The Victorian's Head Chef, Karl Kollmitzer, has created a set menu that celebrates the best of Arabic food and includes a wide range of treats. To begin, guests can enjoy a platter of dates, dry figs, apricots and a bowl of mixed nuts on the table, followed by a selection of cold mezze dishes. For the second course, a choice of lentil soup made with olive oil, cumin and lemon or spiced Harra soup will be offered, followed by a range of tempting main courses.
For a sweet end to the meal, a choice of delicious deserts are on offer such as the cooling umm ali, traditional mahalabia or a platter of freshly cut fruit.
Location City Walk Cost Dh140 per person Timings Daily from sunset onwards Contact 04 3381234
---
Plan your Eid Travel holidays
It's time to think ahead and start planning your Eid holiday! We've put together a list of 8 budget but beautiful travel destinations to try this Eid.
Movies to watch this week
---
Release Date: 22 June 2017
Starring: Scott Eastwood, Ana de Armas and Freddie Thorp
Language: English
---
Release Date: 22 June 2017
Starring: Salman Khan, Sohail Khan and Zhu Zhu
Language: Hindi
---
Release Date: 22 June 2017
Starring: Mark Wahlberg, Isabela Moner, Josh Duhamel, Sophia Myles and Anthony Hopkins
Language: English
Staying in?
Not up to braving the crowds in Dubai?
Cook up a storm with our Ramadan Recipes section. You will not regret it.