Enough with the usual fridge magnets, T-shirts and mugs. We tell you what to really bring home with you from Dubai.
---
1. This Chips Oman iPhone cover
If we could take an unlimited supply of the famous chips with us, we definitely would, but this iPhone cover is a great reminder of your time in the UAE that can definitely last longer than a chips packet.
Cost Dh99 from fmmdubai.com
---
2. A Dubai skyline mural
Bring the city skyline to your home, by getting this super affordable souvenir. This glow in the dark luminous night Dubai city vinyl removable mural home decor DIY wall stickers is a great way to remember your nights out there.
Cost Dh9.72 from souq.com
---
3. Money
Keep aside a Dh5 bill and a Dh1 coin to remember Dubai by. Frame them nicely or add them to your memory box at home.
---
4. Small perfume bottles
Arabic scents are usually very difficult to find outside of the Middle East. The perfume souk is the ideal location for a vast range of Arabic oud perfumes and oils. If Arabic scents aren't your thing, then you can find similar variations of familiar scents that you buy at home. You could even bring your own perfumes along, and ask the perfumer to re-create it for you.
Cost: Dh25 for one small bottle
---
5. Arabic coffee beans
While visiting the UAE, check out any of the local coffee roasters for some proper Arabic coffee. Get yourself a bag of Arabic coffee beans to brew at home for a scented memory of your time in Dubai.
Cost: Approximately Dh40 per packet
---
6. A local UAE plant seed
Why not take a piece of the UAE home by visiting the Garden Centre on Shaikh Zayed Road and choosing a packet of seeds that you can grow in your home country to remember the UAE.
Cost: Seeds start from Dh8 per packet
---
7. Chocolate with a hint of arabesque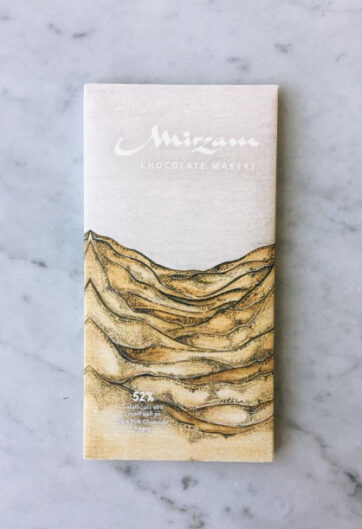 Mirzam is a local chocolate brand that makes their chocolate in house with fresh and unique local flavours. Check out their Emirati collection for chocolates made with loqaimat, halawa and cardamom. My personal favourite is the white chocolate with saffron. Check out Mirzam at Al Serkal Avenue.
Cost: Chocolate bars start from Dh35
---
8. Shisha
We don't like to encourage smoking, in fact, we hate smoking. However shishas are so quintessentially Dubai that we had to include them on the list. You don't have to smoke them, you can just have them in your home for decorative purposes. Buy a colourful one for the home. They even come in mini sizes. The best place to find affordable shishas is in Karama, where they also sell tonnes of other UAE souvenirs for less.
Cost Dh50 onwards
---
9. The coolest Dubai keychain
You can customise your car license plate on a Dubai key chain.
Cost: Dh40 from designandown.com
---