The stories of how these prolific businessmen made their life in the UAE are inspiring. For the quick list of names in a table with facts see below, or stay longer and read how these expats became the richest Indians in the UAE.
---
| Rank | Name | Origin | Venture | Sector |
| --- | --- | --- | --- | --- |
| 1 | Micky Jagtiani | Sindhi | Landmark Group | Retail |
| 2 | M.A. Yusuff Ali | Kerala | EMKE Group (LuLu) | Retail/Diverse |
| 3 | Sunny Varkey | Kerala | GEMS Education | Education |
| 4 | B.R. Shetty | Karnataka | NMC Health | Healthcare |
| 5 | Vinod Shantilal Adani | Gujarat | Adani Enterprises | Energy |
| 6 | Ravi Pillai | Kerala | RP Group | Diverse |
| 7 | Feroz Allana | Maharashtra | IFFCO (Allana Group) | FMCG |
| 8 | Divyank Turakhia | Gujarat | Media.net/Directi UAE | Tech/Digital |
| 9 | Shamsheer Vayalil | Kerala | VPS Healthcare | Healthcare |
---
9. Shamsheer Vayalil, Kerala
A doctor by profession and a businessman by genetics, Shamsheer Vayalil is a new entry to this list, but not new to the UAE. He worked in Abu Dhabi before opening the first ever Life Line Hospital (LLH) in 2007, at the age of 30.
---
8. Divyank Turakhia, Gujarat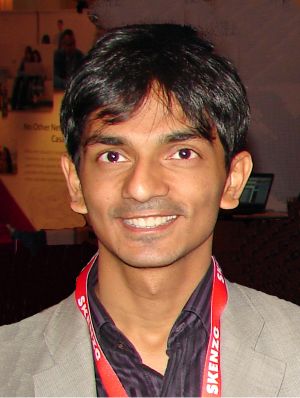 Still in their thirties, Divyank Turakhia and his business partner and brother, Bhavin Turakhia, are new entrants to the rich list and to the billionaire club. Media.net, founded by Divyank, was bought by a group of Chinese investors for about $900 million (Dh3.3 billion) for cash in 2016. The start-up was owned by Directi UAE, run by the brothers, with operations in the UAE and New York.
---
7. Feroz Allana, Maharashtra
As director of the Iffco Group here in the UAE, Feroz Allana is largely credited with the Allana Group's (parent company of Iffco) staggering success in the UAE and internationally. The core Allana business as an exporter of agricultural products based in India was found in 1865 by Feroz's great grandfather, a business acumen continued five generations hence.
---
6. Ravi Pillai, Kerala
Born into a family of farmers, Pillai caught the entrepreneur bug early in life, trying his hand at the finance industry in his home state with some success. Construction soon became his business muse and he left India to try his luck in Saudi Arabia. Finding the right partner took him over two years, but after he did, there was no looking back. Other than construction, the RP Group today holds interests in hospitality, healthcare, retail and education among other sectors.
---
5. Vinod Shantilal Adani, Gujarat
Another entry from a well-known business family, Vinod Shantilal Adani and his brother own stakes in enterprises across the world dealing in power, construction, mining, natural gas distribution and more.
---
4. B.R Shetty, Karnataka
NMC Health has branches and operations almost everywhere in the UAE and B.R. Shetty is the man behind the UAE-based healthcare giant. In 1975, he opened the first ever New Medical Centre (NMC) which now has grown to be one of the largest private-owned health care businesses in the country.
---
3. Sunny Varkey, Kerala
GEMS Education Group has become synonymous with premium education in the UAE and Sunny Varkey set the ball in motion from the vision of his parents, two teachers who had arrived in Dubai for a better life. GEMS has educational institutions in 14 countries today.
---
2. M.A Yusuff Ali, Kerala
The richest Malayali in the UAE and one of the most well-known in the world, M.A Yusuff Ali is best known as the leader behind the Lulu retail chain spread across the Middle East. Based in Abu Dhabi, the Lulu Group also has interests in hospitality, owning the first Steigenberger hotel in Dubai and a Sheraton hotel in Muscat.
---
1. Micky Jagtiani, Sindhi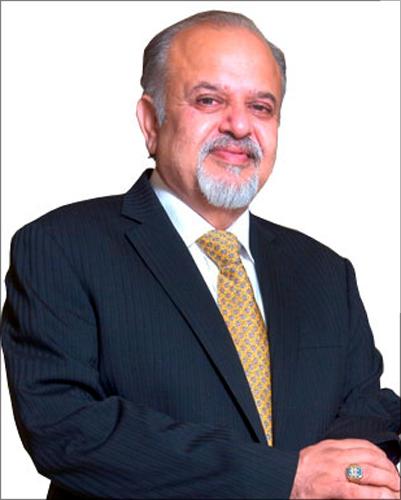 Micky or 'Mukesh' Jagtiani, born in Kuwait to Indian parents, has the most inspiring story of this list. Working as a mini-cab driver in London, he was orphaned at the age of 21. What now may seem as a pittance for an entrepreneur, he left for Bahrain with US$6,000 (Dh22,020). He put all he had into a small baby garments store, the first of his ventures, which then burgeoned into what today is the Landmark empire.
Note: States mentioned are based on their biographies, location of other businesses back in India or ethnicity, and is not to be considered as an absolute criteria.
Source: Based on the Hurun Report released recently and 2017 Forbes profiles.